On-campus job opportunities can help you to gain experience and skills for your resume, network with campus partners, and enables you to balance work with your studies.
Job postings are sent out to students a few weeks before the start of each term. Information about eligibility, supervision, the application process, hours available are listed on the job posting, and they are listed on the Student Services microsite. We also let students know through email and Discord.
International students can work at Centre for Digital Media if they meet the conditions to work in Canada.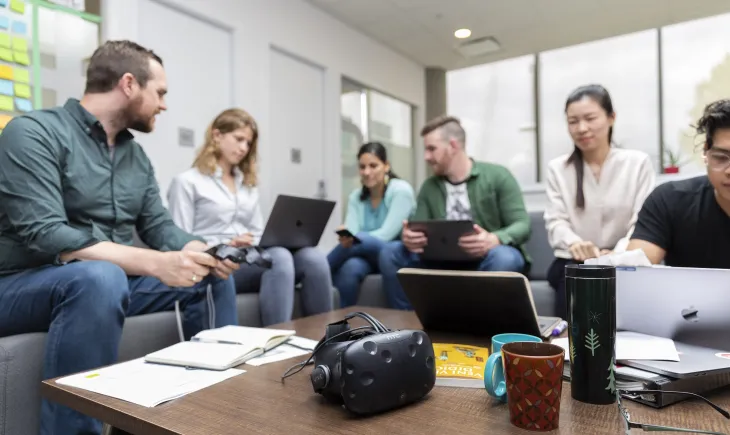 Types of campus jobs
Instructional Assistants (IA) and Information Resources Centre (IRC) Assistants are job opportunities offered every term.
The IRC assistant is responsible for monitoring the Information Resource Centre. Responsibilities include organizing and maintaining the IRC catalogue; check-in/check-out material for staff, students, and faculty; assisting with library reorganization and archiving; follow up with overdue items, and support for student engagement events.
Instructional Assistants work with instructors to deliver course content assisting with administrative tasks such as helping manage Canvas and Zoom, keeping attendance and answering student questions.
Availability and eligibility is dependent on class size and instructor needs. The instructor looks at applicants' skillset and chooses who they believe would be a good fit.
There may be more opportunities for student employment in the future, including special projects, photography, videography, social media content production, marketing, communications, and more.