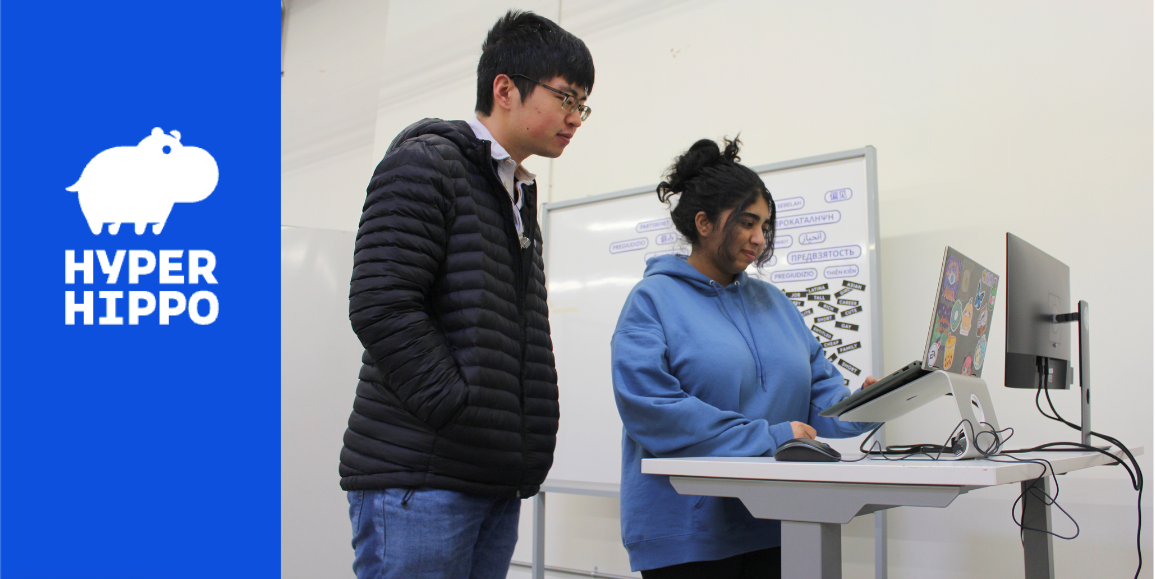 Hyper Hippo is supporting the growth and development of the students at Centre for Digital Media (CDM) through a generous donation of equipment.
This donation will support CDM in providing project spaces for students to create, collaborate, and contribute to the technology industry in Canada and beyond.
Hyper Hippo, an award-winning mobile game studio, is dedicated to making entertainment that has a positive impact on the world. As an organization that believes the future of the tech industry depends on its ability to attract and retain diverse talent, this donation builds on their commitment to supporting educational programs and initiatives that encourage students to pursue careers in STEAM.
"Through our Hippo Impact, we believe we can make a positive difference in the communities where we live, work, and play," says Allison Francis, Senior Vice President, Finance and Business Operations at Hyper Hippo. "The future of the tech industry depends on its ability to attract and grow talent. We have all had a great teacher, or someone who believed in us and encouraged us to follow our creative impulse. We are proud to support the next generation of game-makers."
CDM is home to a host of facilities that feature the latest technologies, including an interactive lab, an editing facility, project rooms, and more. The new equipment will continue our commitment of student-centred design that fosters creativity and innovation, values shared by Hyper Hippo.
Having access to collaborative spaces equipped with the latest technologies enables my team and I to do our best work, and ensures we have the room to be creative and absorb innovative ideas.
-Nux Li, Master of Digital Media student at CDM.

Partner with Centre for Digital Media
Learn how you can leverage our multidisciplinary teams for your research and development projects.