The Master of Digital Media program develops six core competencies. Together they comprise a skill set and an approach to building, managing, and leading digital media projects that we call "The MDM Way." These competencies are design processes, self-awareness, time management, articulation, information literacy and teamwork.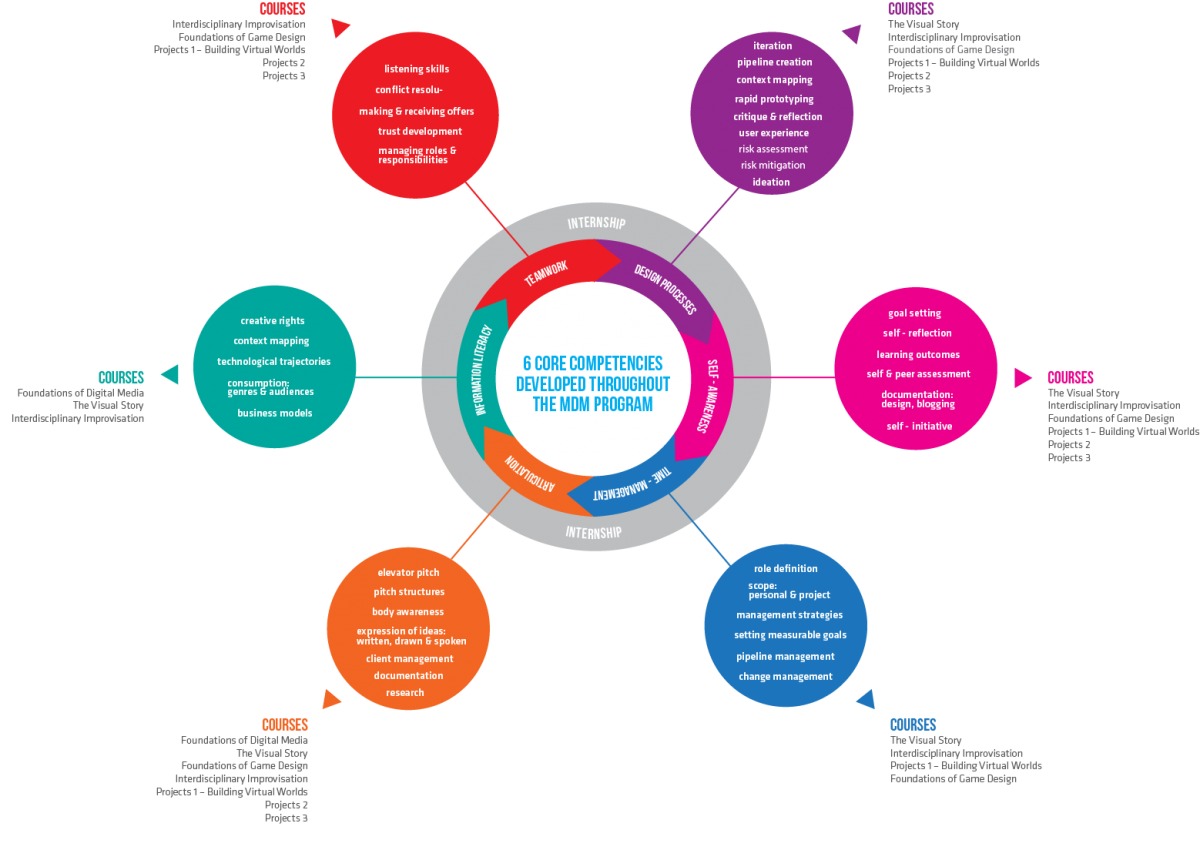 These competencies have been identified by our industry partners and academic advisors as key success factors for people entering the digital media workforce, advancing their careers, or launching new companies. These competencies are taught throughout the program—they are deeply integrated into MDM courses and are reinforced by real-life experiences in industry projects and internships. All graduates receive a Masters in Digital Media (MDM) that is designated by our four partner institutions (University of British Columbia, Simon Fraser University, Emily Carr University of Art + Design and British Columbia Institute of Technology). The seal of all four schools is on the credential, and graduates of the program are alumni of all four institutions.
Below is a description of each of the six core competencies and the courses in which you learn and refine each competency.